Common UX mistakes you may be making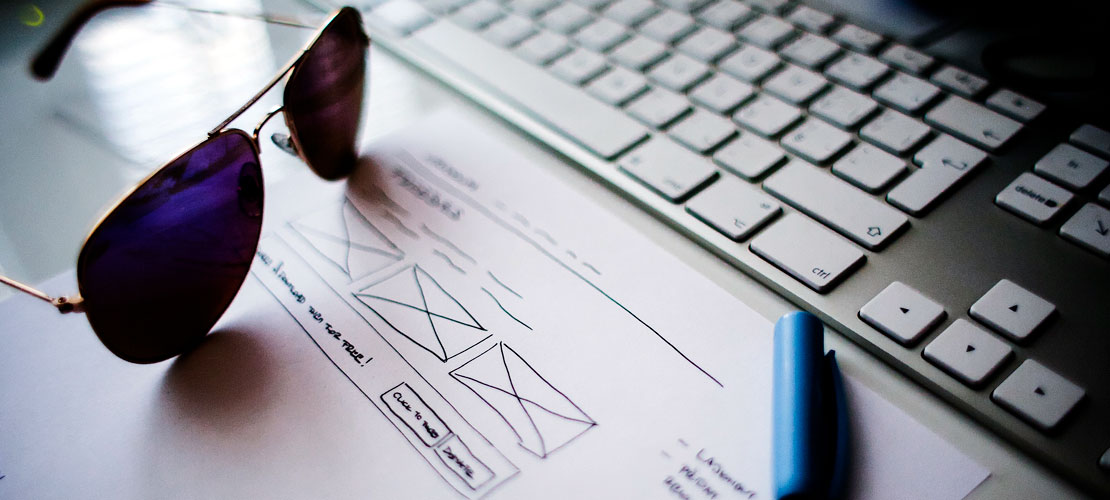 Have you ever found yourself wanting a live chat option on a mobile site? Or struggled to click on a microscopic link? Have you experienced sites where you simply don't know what do next? All of these and more are UX mistakes, and they're a lot more common than you think. In fact, your site may have a few of its own. So to help you identify them, we've put together some of the most common UX mistakes that you may be making.
Making users sign in
Having to sign in can be incredibly frustrating for visitors who want to perform a simple task. Although the evolution to using social media connectivity has made signing in easier, it's still annoying from a user's point of view to have to share their Facebook details just for the sake of accessing some data. From a UX point of view, it's a good idea to look at your site and see if you really need a sign in option in certain areas. If you don't, it's probably time to get rid of it.
Failure to optimise for mobile
Mobiles have taken over desktops and laptops in terms of how people access sites, so if you don't have a mobile site, or at least a responsive one, you're lagging behind the times. Google now ranks mobile-friendly sites higher than desktop ones for smartphone users, so you should be looking at implementing a responsive site from a search engine optimisation point of view. From a UX point of view, if users are forced to wait for images to load, or have to pinch and zoom their way through the screen, your conversion level is going to be hit. A responsive design is the best way to get around this problem, and it means you won't have to build multiple sites.
Confusing user interface
All of your other SEO efforts will be wasted if you have a complicated user interface. Sites with a good conversion rate make the customer journey from when they initially visit the site to completing the purchase as straightforward as possible. If a user is visiting your site for the first time and is presented with a complex interface, they won't think twice about looking elsewhere. Whilst it can be tempting to focus purely on the aesthetics of your web design, try to create the perfect marriage of aesthetics and ease of use.
Listen to feedback
UX is all about the user, so it makes sense to listen to them. During the design phase of your website, you need to get as many opinions as possible, preferably from your target audience. Quite often those familiar with the design of the website find it hard to put themselves in the shoes of someone viewing it for the first time. This is why it's important to ask for feedback as it stops you from making assumptions. Getting feedback early is important, as it's easier to make the changes required during the initial stages of design.
Lack of research
Research is one of the most important elements of UX, which is why it's so surprising that it's commonly overlooked. When creating a website, it's absolutely essential to do thorough research. This means analysing your audience. Only when you fully understand your audience are you able to create an appealing site which always keeps their needs in mind. Think about their behaviour and demands, and if you do that, you'll soon notice your conversion rate starts to move in the right direction.
If you're after a website that offers a clean and clear UX, then be sure to contact us at iprogress. We'll listen to what you want from your site and work to transform your vision into reality.
---