Web Design
Delivering high quality, responsive websites we are proud to put our name on.
Choosing a web design company isn't a decision that should be taken lightly. Nowadays, every business needs a website because they can't afford to be left behind and let their competitors have all the traffic and potential clients. And no-one can afford to have a slow, poor quality site that isn't responsive on all platforms and doesn't convert traffic to subscribers or buyers.
So you need to choose a website design company that knows what they're doing, someone with the experience, know-how and creativity to provide exactly what you need.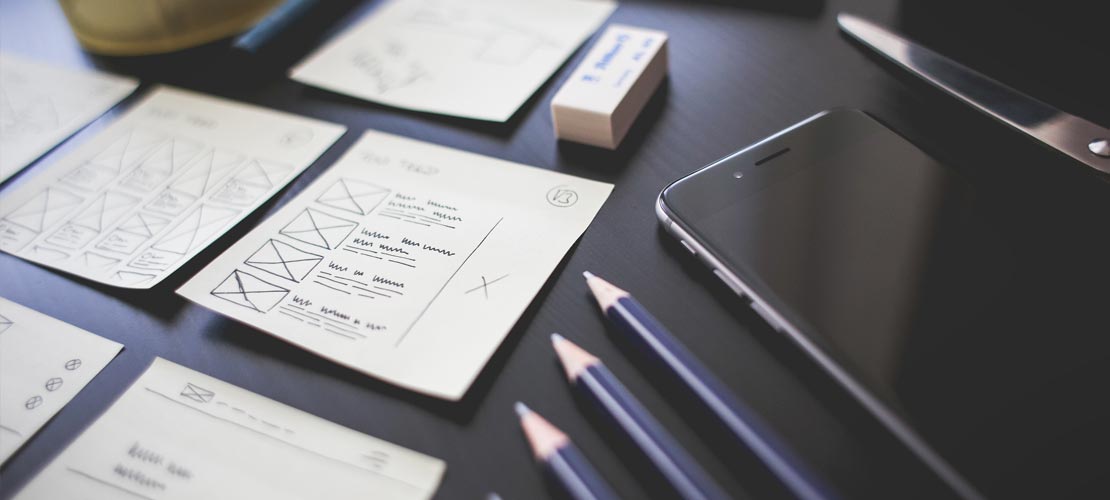 Who are iprogress?
We're a small web design agency, based in Liverpool, with over 10 years' experience and a host of satisfied clients:
Great Support. iprogress have been engaged by my company for several years and I see them as an important part of the team. They have taken the time to understand my business and how I want it to develop. They have helped me plan and implement a great web presence that works. Well done guys."
Steve Wallace – Courtley Health Safety
Our agency is small deliberately, because we want to keep the ability to be nimble and to react quickly to an everchanging landscape on the internet in order to keep our clients and their websites fully up-to-date. Our agency principals also love to be very hands on and thoroughly involved with every design we do, from the smallest job to the largest, so you're not just getting a committed team to bring alive the website of your dreams, you're also getting personal involvement and attention from our company directors.
We work with small to medium-sized businesses and organisations, offering a full suite of web services, including SEO, social media integration, web development, hosting and much more.
Contact us today to see how we can bring you the perfect website design for your business.
Why Choose Us?
We've been trading for over 10 years and designed hundreds of websites, providing creative and digital solutions to a variety of different companies and ensuring that we build websites that reach your business goals. We don't just look at where your company is now, we look to the future and where you want to be and create a website that can grow with you.
We offer a one-stop shop, where you don't need to source, hire and manage a myriad of different companies to provide all of the services you need. We can help you with eCommerce solutions, social media integration, SEO, web development, email marketing and even graphic design, for a smooth, consistent approach across every aspect of your web design, web development and marketing.
We have worked with iprogress for the last 5 years, they designed and continue to develop our company website which has been well received across the travel industry. Their knowledge, advice, support and delivery is second to none. We would highly recommend iprogress to anyone seeking digital marketing services."
Cruise Liverpool
With full aftercare support and excellent customer service, whatever you need, our 'can do' attitude, knowledge and experience will get it done.
For a no obligation chat about any of our services, call us today on 0151 556 1953.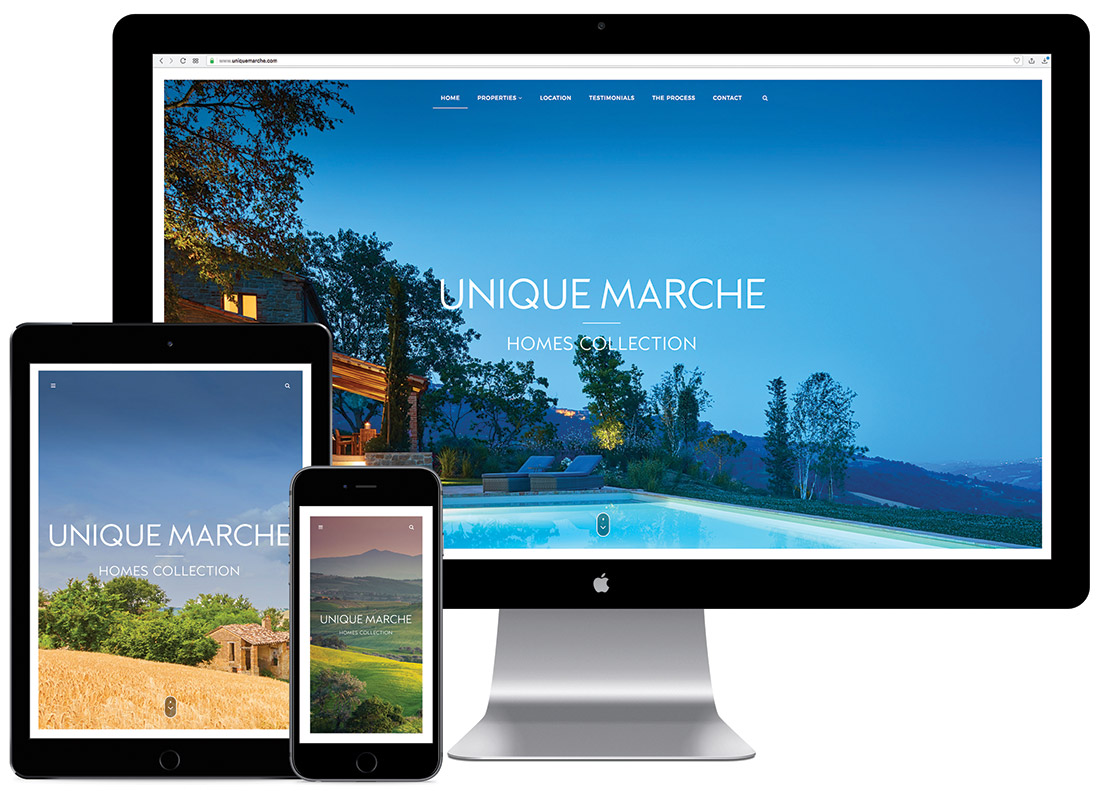 Our portfolio
Trading since 2007, we have an extensive portfolio of work, and we've worked with companies of all shapes and sizes and across many different areas, including the NHS, Cruise Britain, The Cavern Club, Culture Liverpool, and Liverpool City Council, as well as smaller businesses, such as City Residential estate agents, Candis Magazine and Lola Loves boutique.
Browse our web design case studies to see the variety of different designs we can do, and perhaps get some inspiration and ideas for your own new design.
If you're looking for creative website designers that will work to understand your business before we create a single element of your site, then get in touch today.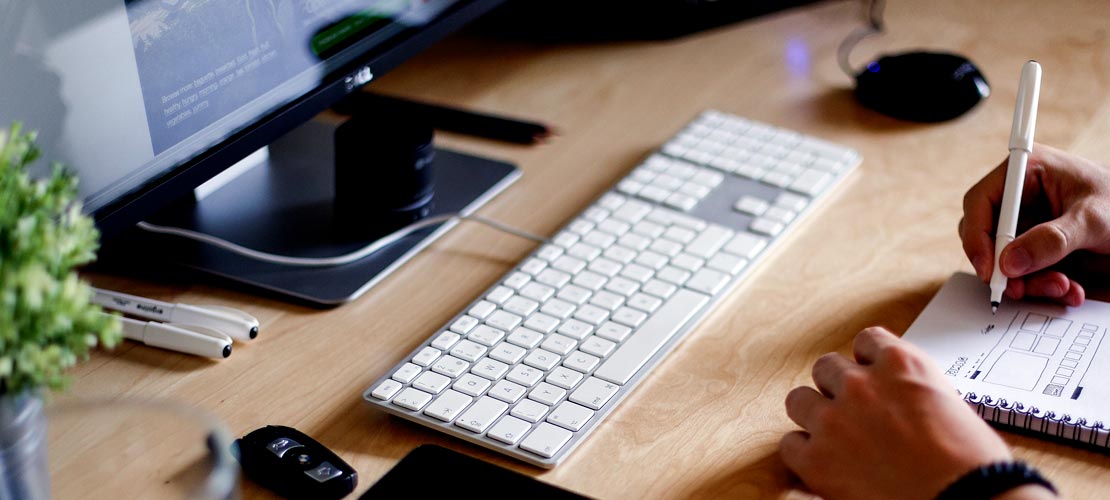 Website Design
At iprogress, we're proud of the websites we build, and we know our clients are too. We don't just create something that looks pretty, we make highly usable sites that your customers can easily browse through to find what they need.
With excellent and clear navigation, even on mobiles and tablets, we aim to make each website a highly responsive delight to use for both you and your customers. No matter what size of screen is used, from the smallest mobile phone to the largest smart television, your website will look amazing and work perfectly every time.
Commissioned this company 18 months ago to build and run a website for our business. Can't fault them in any aspect. Excellent service."
Kieran Senenck – Colour 2 Glass
We understand that a website isn't just some nice fonts and images with some copy to tell people what your business does; it's an important, central part of your marketing that can build brand awareness, become a hub for your community of customers, grow your newsletter subscribers, make sales for you, and so much more. And before we start your build, we'll take great care to understand your business goals and what you want your site to do for you, then we'll take you through the design stages, keeping you informed along the way, until we produce a website that not only fits your brief, but is mobile-ready, optimised for SEO, well-designed and branded to suit your business.
Want to chat through your web design options? Get in touch with us on 0151 556 1953.
Why invest in a website?
Having a website just because everyone else has one is such a waste when a beautifully designed site can do so much for your business. Take the time to think about what you want and how you'd like your site to help you reach customers and you'll get much better results.
Your website can work for you by:
Selling 24/7
You can't be there every minute of the day and night to answer questions, take payments and talk people through options, but your website can. A good website will lead customers naturally through your sales funnel, helping them decide what products to choose, easing them through checkout and offering multiple payment options – all without you lifting a finger.
Raising awareness of your brand
Your website should be branded to match your company, with the same look and feel as well as colours and fonts, and done right, can make your company instantly recognisable, making you stand out from all the other companies that do what you do, and attracting your ideal customers.
Boosting your reputation
A beautifully done and professional website that really works for your customers can give an excellent impression of your company before you've spoken a word. Add in brilliant and ultra-helpful content to show off your professionalism and expertise, along with superb customer service and support, and you'll build yourself a reputation as a professional company that takes care of their customers and knows their stuff.
Building a highly engaged community
If your website is a place where customers can go for up to date information, help, how to guides, and brilliant blogs that show off your personality as well as give out helpful information, you'll eventually build a community around your site. People will share, comment, make suggestions, offer feedback, and perhaps even tell you what else they'd like to buy!
Adding extra income streams
While you'll always have your core offering of products and services, there's nothing to stop you adding high-quality affiliate links to other helpful items, both to assist your customers and bring in some extra income for your business. You could also promote complementary products and services from other businesses. You could even find that over time, the extra income more than pays for your website!
Giving you the opportunity to run joint ventures
Businesses can reach far more people and make a great deal more money by sharing audiences and cross-promoting each other, and a thriving professional website gives a great impression to anyone who is thinking about partnering with you.
Marketing for you!
Your website is the hub from where you can share your content and your products to social media, and you can then direct traffic back to your website from social media, giving people the opportunity to sign up for your newsletter, read more content to help them make a buying decision or even make a purchase there and then. With excellent content, a great layout and optimised SEO, you'll find that inbound marketing starts to bring customers to you, without you having to go out and find them.
Getting feedback from customers
You can easily add site surveys, let customers comment on your blog posts or allow onsite reviews and ratings for your products, and that feedback can be incredibly valuable. You can learn how to improve, get to understand what your customers want, and even learn about new products and services that people want to buy.
Your website can do so much to build your business and allow your customers to engage with you, as long as it's built by people who know what they are doing, who understand your business aims and goals.
Having worked with iprogress for several years I would have no hesitation in recommending their services. The team are professional, committed and creative – no job, enquiry or support call is too small or too large. Working in a highly demanding arena often requiring out of hours work to be undertaken, the team at iprogress have consistently met and exceeded expectations and have built an excellent working relationship with all members of the team, I would have no hesitancy in recommending them."
Jen Caine – Culture Liverpool
If you'd like a website that works for you, call iprogress and speak to one of our friendly and knowledgeable team members.
Website must-haves
No matter what type of business you have, there are some commonalities that all websites need, and if your web designer isn't offering these, it could be time to make a change.
Speed
Not only does Google use site speed as a ranking factor, but audiences have an incredibly short attention span. If your site takes an age to load, it's highly likely that most people won't hang around and wait for it. They'll be onto the next site and potentially your competitor, and you'll have lost a sale.
That's why, as well as offering highly optimised and quick loading websites, we also offer site hosting where we can control how quickly your site loads.
Easy, Clean Navigation
Simple menus and clear categories make it easy for your site users to browse, find what they want, and buy.
Usability
Continuing on from great navigation, your site should be highly usable, with an easy path through your sales funnel, clear calls to action, an easy checkout and multiple ways to pay. You don't want your customers to have any problems when buying or they might go elsewhere.
Security
With hackers, ransomware and viruses, it's really important that customers feel safe using your site and putting in credit card information, so finding a company that knows what they're doing in terms of securing your site is vital. Google is also bringing in a warning soon for any site that doesn't use HTTPS, so if your web design company doesn't offer this, it's time to walk away.
Responsive on all platforms
With so many people buying and browsing on mobile phones now, you must have a site that works no matter what size of screen someone is using. Your site must be responsive on every possible device, whether it's a smartphone, tablet, smart television or a laptop. Your site should also be thoroughly tested on all browsers to ensure it works correctly.
I was highly impressed with iprogress' positive, can-do attitude and responsiveness."
Sue Winch
Want a site with the basics all sewn up and a company that knows how to give you exactly what you need to bring in your ideal customers? Give us a call on 0151 556 1953.
What we think about when building the ideal website for our clients:
We start by learning about your business, your target market and your goals for your website, and then look at the whole buyer journey from landing on your website to checking out their new purchase.
We want to make that process as easy and clear as possible for your customers.
We'll look at your budget and see how much we can do for you to get your website where you want it to be, even if you have to start with just the main pages for now and add bells and whistles at a later date.
We'll plan out how you want your visitors to navigate the site and how they'll go through your sales funnel. We'll also look at where you might want to go with your business in the future, and how we can give you a website that will grow with you.
We'll ensure high usability and ease of navigation, with plenty of options for payment, and of course, the security you need to keep your customer data safe, as well as an SEO optimised site that attracts your target market.
We'll look at your business branding and ensure we pick that up and reflect it on your site, to give you consistency across all of your marketing, and enhance brand recognition.
We'll ensure that your site is responsive across all platforms and works in different browsers, too, and we'll thoroughly test your site before it goes live.
We'll also provide you with analytics so you can see everything you need to know to tailor your content, increase traffic, engage visitors on your site for longer and make more sales.
Great job on new website and really good on-going support."
Kay Greenway – Cruise Britain
Your website matters to us as much as it matters to you, and we'll do everything we can to give you a site that really works for you and your customers. Give us a call on 0151 556 1953 to chat about your website options.
Other Services
Ecommerce
If you want to make eCommerce work for you, then you need a fully responsive eCommerce website that's easy to use, and with great navigation so your buyers can find what they want quickly and easily.
We can create your store for you, taking into account how your customers use your site and make their way through your sales funnel, from choosing goods and adding them to their cart, to checkout and payment.
Customers will no longer wait for a slow loading site or bother to try to navigate a messy design, so we keep things simple, with clear navigation, excellent layouts and multiple payment options for convenience and ease of use.
We can also help you target your customers and give you sales insights to help you improve.
Get in touch with us for help and advice, and take the next step to getting your brand new eCommerce store.
Social Media Integration
Social media is a brilliant way to be able to communicate with your current and potential customers, establish trust and build relationships. If your potential clients are on social media, your competitors certainly are, which means you need to be too.
We can integrate all of your social media platforms with your website, allowing you to post to Twitter, Facebook and more without having to spend the time manually setting up every tweet or piece of content, and giving you the ability to reach far more people than you could on your own.
Get seen, build trust and establish credibility quickly to turn browsers into buyers.
If you'd like to have the type of social media presence that drives traffic back to your site, attracts new customers and brings you valuable feedback, then contact us for more info on 0151 556 1953.
SEO
No-one wants to be buried in Google's sandbox and we have expert team members who can optimise your site for SEO to ensure it ranks high in the search engines and gets found by your target market.
We'll do thorough keyword research to ensure you're ranking for the right keywords to bring in targeted traffic, and then we'll go through your content to optimise it for your keywords. We'll also check your site usability and design to ensure the highest rankings possible.
If we're designing and building your website, SEO will be built in from the start, in everything from your keywords to the usability and ease of navigation on your site.
If you'd like to start an SEO campaign for your site, then get in touch!
Mobile Apps
We can create a mobile app on both iOS and Android to help you reach the widest possible audience and get your customers interacting with you even when they aren't buying. With push notifications to reach people to advertise discounts and new products, games to keep people engaged, and the ability to buy straight from your app, you can build brand loyalty and attract new customers with the right app.
Are apps a mystery? Not sure why you should get one? Give us a call and our team will talk you through how you can get more customer engagement with an app.
Email Marketing
Building your own list of targeted customers is one of the best ways to ensure you've always got people ready to buy, and despite many articles on the internet about the death of email marketing, it's still one of the most cost effective and simple ways to reach people, whether for building trust and relationships or for reaching people who are likely to buy.
We'll reach your customers with a well-designed and appealing email, with a clear, targeted and simple message that gets results.
Get in touch if you'd like us to help you with your email campaigns.
Graphic Design
We understand that strong branding is vital to differentiate you from your competition, and has the ability to keep you in mind long after your customer has bought from you and left your website.
We can help you present a consistent brand image across everything from your logo to your printed marketing materials, with highly memorable designs that make you stand out.
Whether you're an established business looking for a rebrand, or a new company looking to make an impression, we can help you.
We can offer clear messaging and excellent design on a range of marketing materials, including brochures, decals, stationery and more to give you a fully branded, coherent and consistent look.
Contact us today for graphic design that keeps you ahead of the competition.
Customer Service, aftercare and support
We take great care of our customers, both during and after we've worked with them, and we're proud of our aftercare and support.
Darren and co provide a brilliant service. I had an urgent issue with my website and they jumped straight on it and sorted it immediately. Would highly recommend."
James Wilson – Assista Consulting
We want our customers to know that they can rely on us, and that no query or request for help is ever too small. And with our can do attitude, whatever you need, we're certain we can help.
Don't struggle with an outdated, poorly performing website, a sad brand, or an email campaign that doesn't get results. Get in touch with iprogress today, and let's get your business some serious results! Call us on 0151 556 1953.
---