3 must-have elements for effective eCommerce web design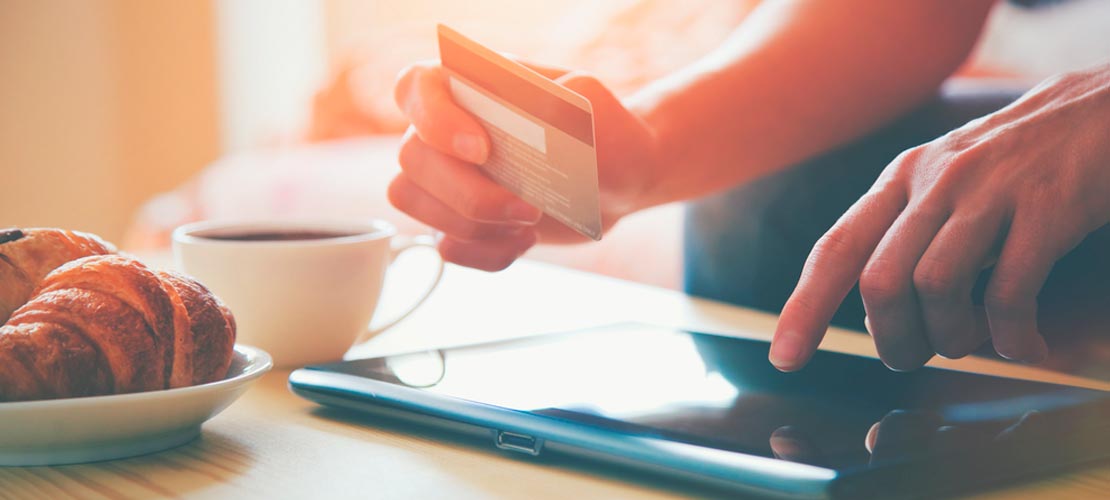 Designing a website specifically for ecommerce can be challenging. Your website design needs to display your products well, encourage potential customers to buy and make your existing customers come back, so knowing what to include can be difficult. When it comes to creating a web design that is as successful as it is appealing, the following elements are a must:
1. Make it easy from navigation to purchase
A term you might know from traditional marketing and advertising, the concept of 'above the fold' promotion actually carries over to website design in a far more intuitive way. You want your website's visitors to be able to find out what you do, what you can offer them and how they can buy it without ever needing to scroll.
Consumers' attention spans are shorter than ever. Offering an attractive website design that answers all your visitors' questions with minimal effort is a key part of enticing them. To be clear: you don't need to have absolutely everything in the first third of your website design, just all the essentials; a way to contact you, a good indication of what you offer and a design that's easy to navigate.
This also applies to navigation – it should be simple to find what you need straight away. Searching for a keyword which leads you to the desired page should only be a last resort. A smooth, organic experience is the ultimate goal of your web design.
2. Great photography
This might seem like a given for modern website design, but when you're handling ecommerce the visual aspects of your website are more important than ever. Ensuring that you display your products in an eye-catching, appealing and accurate manner will encourage visitors to purchase what you're selling.
Professionalism is one of the main reasons behind this – a good quality website suggests that your brand is legitimate, trustworthy and knows what it's doing. But the visual nature of online shopping also plays a large role in the purchase decisions of your potential customers.
Sites which showcase their products from multiple angles in all available colours, patterns and sizes are more successful than those that display the bare minimum. To go above and beyond, clothing sites might offer images of one dress on several models of different body shapes from the front, back and close up. Tech sites might include how-to videos which capture their products in use.
Allow your customer to imagine owning your product and they will be more likely to want to buy it for themselves.
3. On-brand design
For any modern ecommerce website, cultivating a recognisable, appealing and engaging brand is just as important for long-term custom as providing great products. From your social media presence to an eye-catching label, a commercial brand that looks and feels professional can go a long way towards making your business a success. The same applies to website design: a brand is a must when it comes to success in the ecommerce landscape.
Everything from your colour scheme to your font should carry over from page design to your product packaging. Many businesses work with a style guide to ensure everything they produce is on point. As your website is likely to be the 'face' of your business, it's important that the style you select matches everything else you produce.
If you're considering upgrading your ecommerce platform or you're starting out with a new online business, we have the skills and know-how to create web design that makes your business a success in the Liverpool area and beyond. Contact us today to find out more.
---