Mailchimp for WooCommerce integration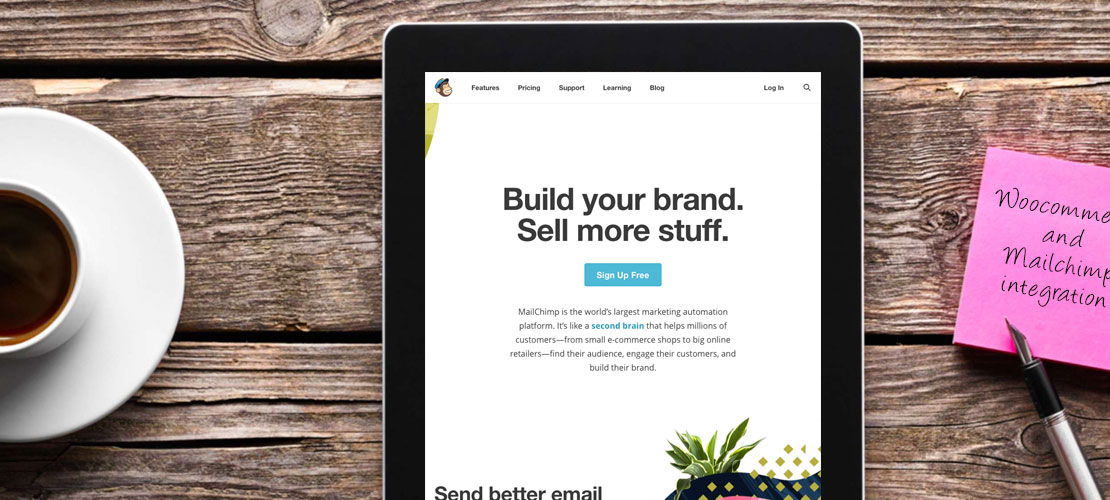 WooCommerce is the most popular eCommerce platform on the web and powers 28% of all online stores. Mailchimp with over 16 million customers is the world's largest email marketing platform. Consequently both have now have officially become integrated with a new plugin. This supports the powerful WooCommerce API 3.0 features enabling customers and their shopping data to be synced to their MailChimp accounts. As a result, this makes it easy to send targeted email campaigns like automated follow-ups, recommended products and abandoned carts reminders all with full reports.
Mailchimp plugin feature set:
Sync list and purchase data
Set up marketing automations to remind customers about items they left in their cart or viewed on your site. Win back lapsed customers, and follow-up post-purchase. (Now available for free accounts!)
Showcase product recommendations
Track and segment customers based on purchase history and purchase frequency
View detailed data on your marketing performance in your MailChimp Dashboard
Grow your audience and sell more products with Facebook and Instagram Ad Campaigns
Automatically embed pop-up forms that converts your website visitors into subscribers
Finally, it costs nothing as the plugin is FREE
Presuming you have WooCommerce set up on your server simply install the plugin and connect it with your MailChimp API key and you should be all set. It is claimed that this will help you sell more of your 'stuff' with powerful automations.
click here to read more about MailChimp for WooCommerce
click here to read more about the emailing giant's automations
Furthermore if that seems too much trouble – give us a ring and see about iprogress setting it up for you.
---