5 of email marketing's key benefits for businesses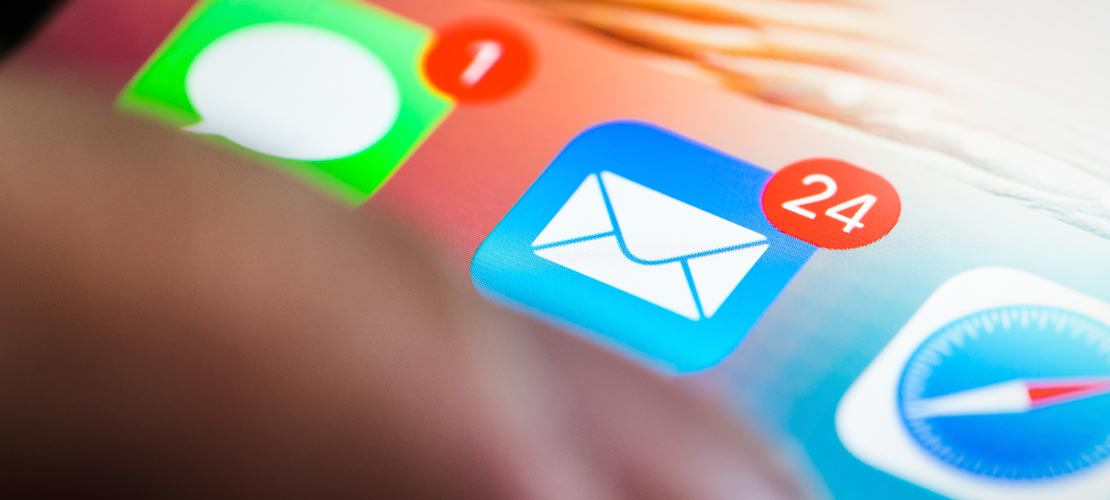 Marketing is an essential aspect of any business development program, and effective methods of marketing can often be forgotten as technology moves on and they become considered out of date. This is often not the case, however, and businesses end up missing out on valuable marketing opportunities.
Email marketing is one such example. A lot of businesses fall into the trap of thinking that it's out of date or ineffective, but the reality is much different. Email marketing is still one of the most efficient and affordable marketing campaigns any business can make.
Here are 5 key reasons you should consider email marketing.
Targeted audience
It's impossible to get any traction with a marketing campaign if you can't reliably know who is going to see it. Taking out an ad on television or in a newspaper simply can't hold a candle to being able to directly target your campaign to likely prospects.
Email marketing allows you to break up your contacts into different lists based on your targeting criteria, whether it's age, location, previous buyers of your products – anything you decide. This allows you to tailor each email shot to the specific requirements of your recipients.
Brand awareness
Think about it; every email you send is an opportunity to boost your brand awareness in the minds of your recipients. This means that with some forethought into clever branding, consistent messages, and memorable content, you will be able to consistently build your brand's profile to a large customer base.
That means that your recipients will begin to automatically associate your business with a certain product or service that's important to them, so when they need it they'll automatically come to you. It goes on, however, because if their friends or family need that product or service they will automatically recommend you.
Scalability
One of the many joys of email marketing is that it's so easily shared. Think about it, if you're a business based in Merseyside and you wanted to reach a large number of potential customers around Liverpool alone with a physical marketing campaign, it's going to take some serious effort.
Email, on the other hand, is beautifully simple and allows you to share your content with multiple recipients with just a few clicks. All you need to do is build up a mailing list, and you'll have a large audience ready to go every time you send off a mail shot.
Analytics
A key component of any marketing campaign is the ability to learn from it so you can improve the next one. Email marketing is an excellent choice because it allows you access to important data which will allow you to see how successful it has been.
Your content must be constantly refreshed and consistently tailored to your customers' interests, but this is beyond difficult if you have no way of knowing what appeals to them. With email marketing, you get a direct understanding of what customers respond to and what they ignore.
Cost effectiveness
There is no better way to reach a larger group of people for less investment. There are no printing costs, no advertising fees, no postage. All businesses want to save money on marketing, particularly small businesses, and email marketing offers some of the greatest returns for minimal required investment.
If you'd like to learn more about email marketing, what it can do for you, and why you should consider it, then don't hesitate to contact iProgress. We're experienced specialists in all manners of email marketing and would love to work with you to craft a successful email campaign for your business. Contact us today!
---