Wirral Safeguarding Boards Website
Wirral Safeguarding Boards did not have a stand alone website. They had a few unsupported inner pages on the full Wirral Council website that were not engaging or easy to find.
Wirral Safeguarding Boards issued a tender for the development of a new website that would encompass both the Adult Safeguarding Board and the Children's Safeguarding Board. The site needed to be informative and easy to use whilst clearly sign posting users to the correct areas required.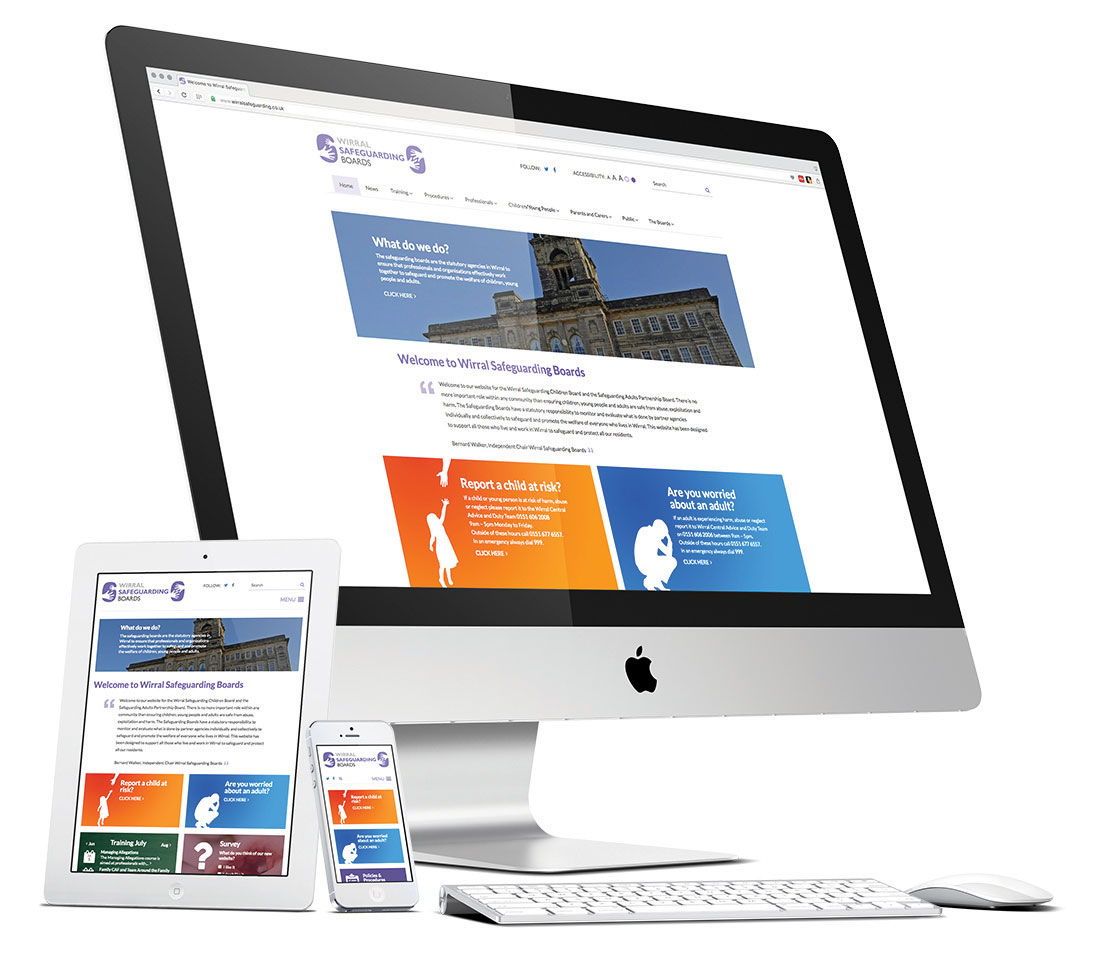 The site needed to accommodate a training calendar that allowed users to book onto training course. Each course would require a geographical location, time and date, register and allocation.
In addition, the site would be used by members of the board to share information used in board meetings. This information was to be kept secure and access to this information depending on the level of access a board member may be allowed.
We started working with iprogress in January 2016 and we had set an ambitious deadline of early April for the website to be live and fully functioning. iprogress scheduled weekly meetings with us and kept us up to date and involved with the process as the website was developing. We never had any issues with them, the quality of their work or the quality of the website.
David Robbins – Business Manager
"The Wirral Safeguarding Children Board and the Safeguarding Adults Board jointly commissioned iprogress to develop a safeguarding website. The brief for the website included the needed functionality for professionals from partner agencies to be able to book onto training through the website and for safeguarding board members to have a secure members area. During the commissioning process we were extremely impressed with iprogress' assured presentations and pro-active 'can do' approach underpinned with faultless web design knowledge.
The final product was presented to both safeguarding boards and they were very impressed with the website. iprogress had fulfilled the brief on time and subsequent feedback from partner agencies has been very positive. Since the website was completed iprogress have continued to provide support to us which is very much appreciated and we hope to work with them in the future."
---