The Cavern Club
The Cavern club is recognised as the cradle of British Pop Music, the place where the Beatles' musical identity was formed. Today's Cavern is a thriving live music destination and one of Liverpool's top tourist attractions. The three venues – the Cavern Club, Cavern Live Lounge and the Cavern Pub – showcase not only the incredible legacy of The Beatles, but also new up and coming bands and established artists.
Discover for yourself the evocative spirit of this legendary venue and experience the unique and powerful Cavern sound performed live on stage every afternoon till late in the evening.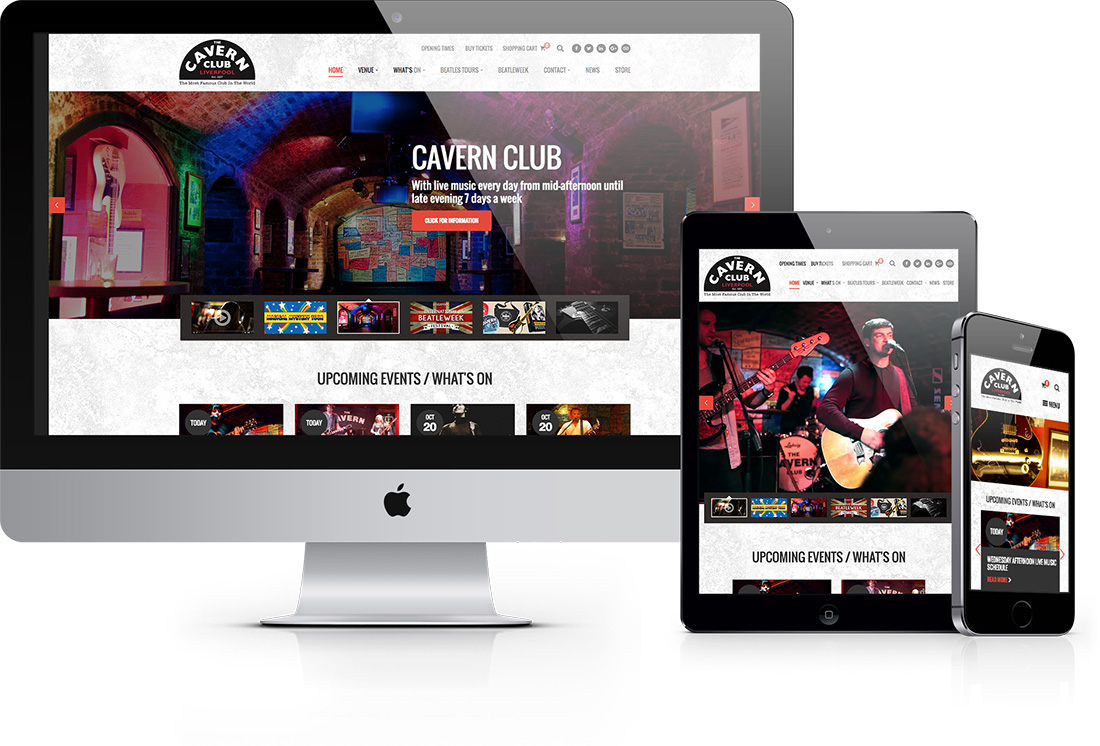 The new Cavern Club website was designed and built by iprogress. The events section was redesigned, each venue's running order sectioned by day. Website visitors can search through up-coming events by name, type, venue and date thus making the website easier to navigate and find which acts are appearing on certain days.
The shop was also integrated into the website and ecommerce systems put in place so that people can buy merchandise, such as T-shirts and posters.
All of us at the Cavern are thrilled with the re-design of our website!
It looks amazing and, more importantly, it's user friendly for our visitors and staff.
---