Mobile video tours
Handheld Mobile Video Tour map and the FREE companion App works with your smartphone and takes you on an exciting journey that includes all the 'must see' visitor locations in the city. You choose how much time you want to spend and how far you want to walk. When you arrive at each location, your smartphone will automatically show you a fascinating video about the attraction you are visiting.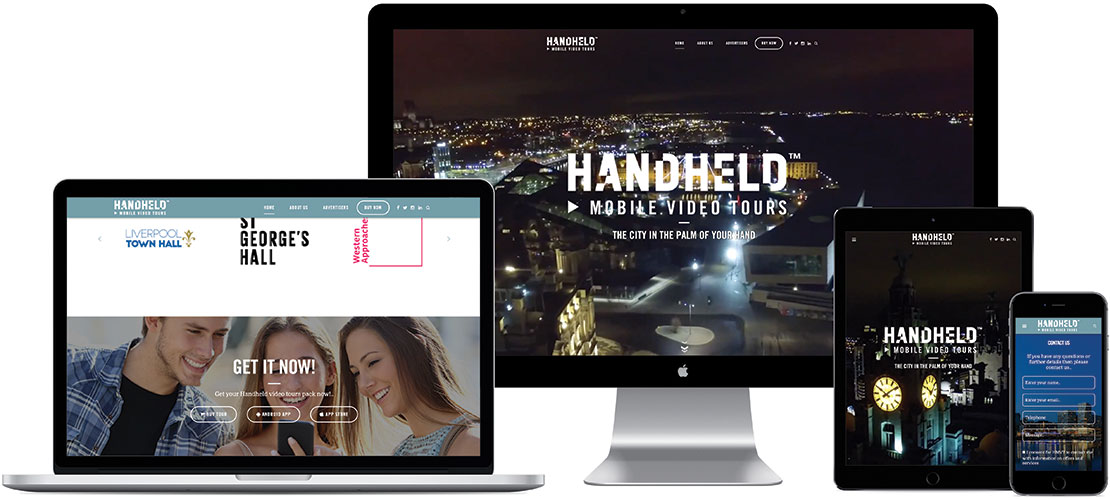 Videos include key facts and important historical information. It's fun and informative for adults and really educational for kids. The App will alert you to offers at nearby bars, coffee shops and restaurants, so you can break your tour and make your day even more enjoyable.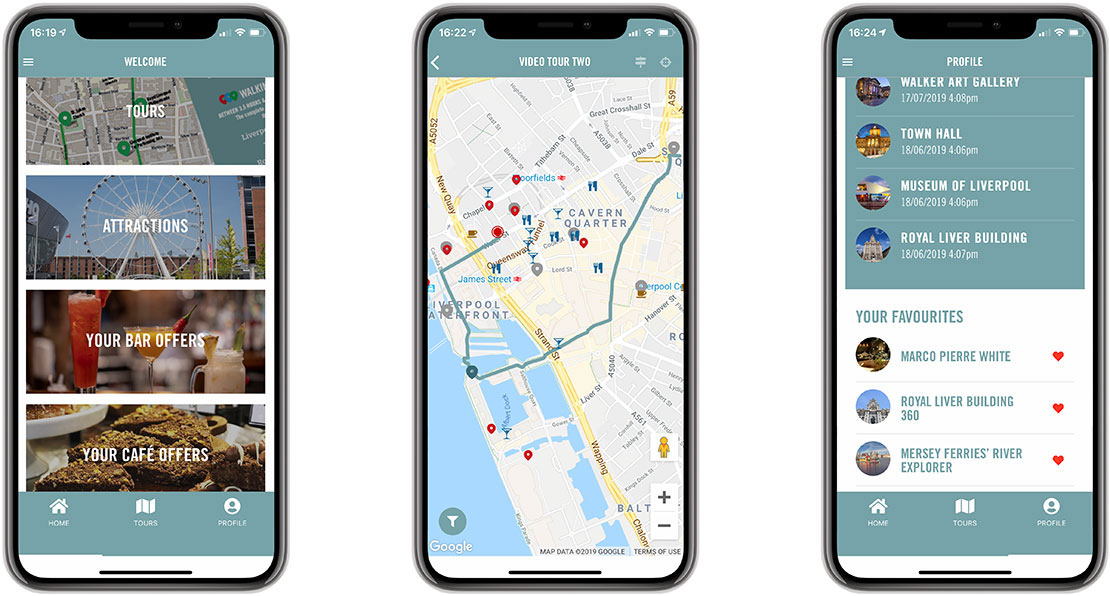 Working with iprogress to create the website and app for 'Handheld Mobile Video Tours' has been a great experience. From building a visually dynamic website with transactional capability, to creating a stunning and highly effective mobile application with really impressive functionality, the iprogress team have shown great skill and ingenuity in solving problems and delivering a superb product."
Iprogress designed and built both the website and the App for Mobile Video Tours based on their original idea. Time was spent creating a corporate identity and website that would appeal to all ages and showcase how the app functioned with it's tours of the city's attractions and also the available offers. The app was scripted to send the user push notifications showing informative bespoke videos once they approached one of the many attractions on the tour.
This new concept in the Tourism sector has required wider thinking than providing a purely a digital solution and iprogress have been instrumental in the creation of a unique product."
Richard Barber
---