Culture Liverpool
Culture Liverpool required a website that would be able to manage several sub brands from a single CMS. Each sub brand needed to have its own identity but still work within the framework of the main website.
Iprogress were commissioned to create the new Culture Liverpool website on a very tight budget and timescale.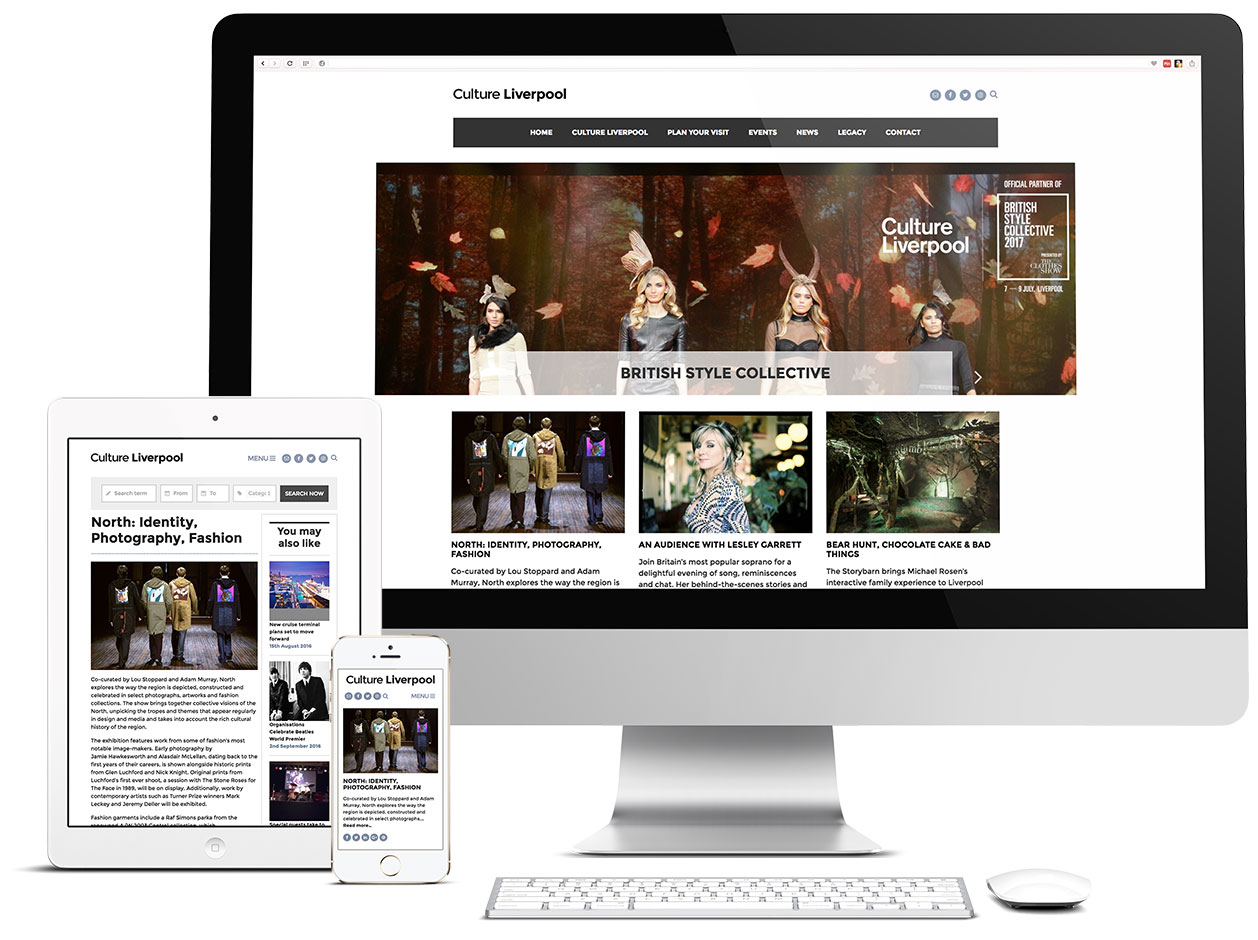 We constructed a site using WordPress as the CMS, and set up sub sections that could be managed via the CMS. Each sub section could be branded individually. The system also included the ability to redirect traffic from an old URL to the new sub branded section of the Culture Liverpool website.
For example, one such sub brand needed to promote the International Mersey River Festival
---