Accelerate Britain
In 2012, Liverpool played host to the Global Entrepreneurship Congress, the largest gathering of start-ups featuring guest speaker Richard Branson.
Consecutive years, a festival dedicated to the country's high-growth firms where the world's brightest business minds, economists and inspirational speakers to deliver a "one-day MBA" at Liverpool's Arena and Convention Centre. Jam-packed with practical tips, economic intelligence and panel discussions, ACCELERATE 2013 will help catapult businesses to the next level.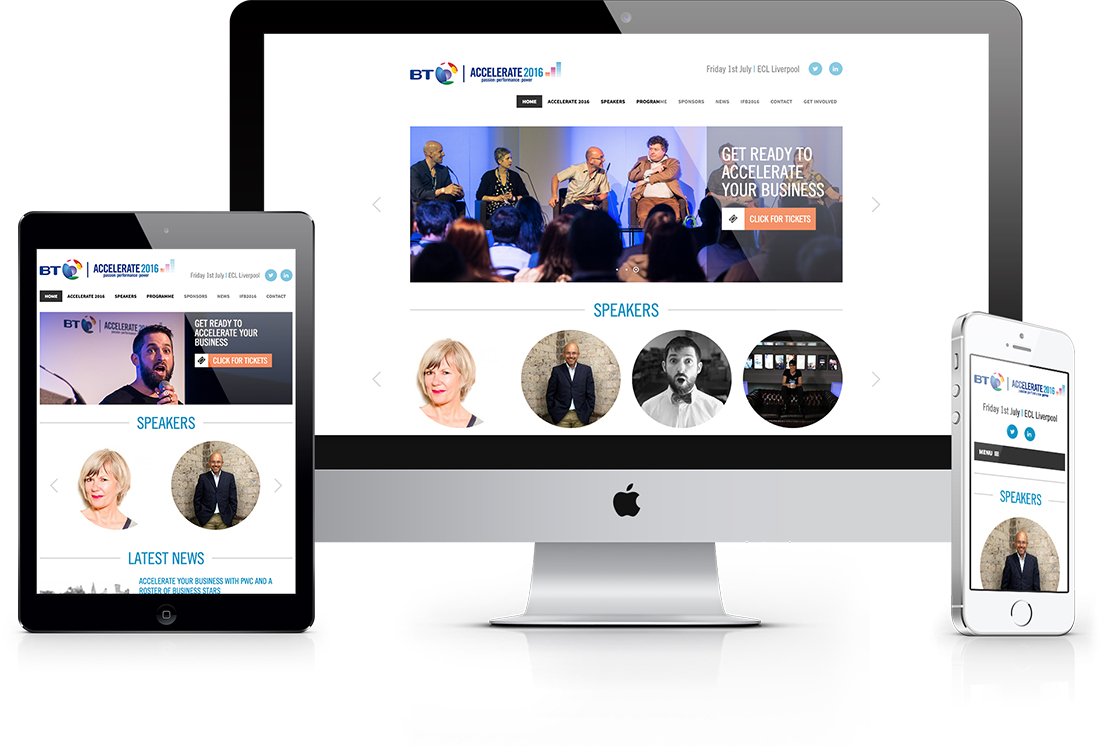 iprogress built a fully responsive website to showcase the festival speakers and event details.
Iprogress were professional and responsive throughout the process, achieving our expectations for the Accelerate website.
---