Merchant Taylors' School
For a proud 400 years, Merchant Taylors' has endured as the finest school in Merseyside. A commitment to academic excellence for boys and girls is combined with a passionate focus on nurturing the whole person that every child has the potential to become. They believe in giving children every chance to broaden their horizons, harness their ambition and take the first steps to a successful, happy life.
iprogress designed and built a brand new website to feature the school's services and curriculum and showcase all of the school and alumni events.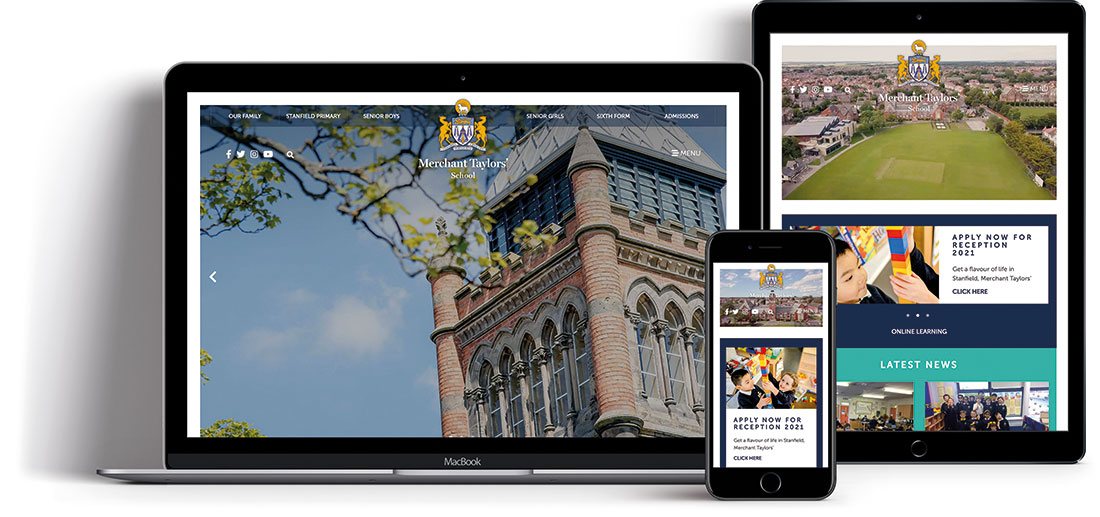 The iprogress team was a constant source of expert advice and reassurance throughout the development process. They took the time to understand what makes our school special and what we wanted to achieve from the new site. This high quality client service and attention to detail are reflected in our new, dynamic website, which has been well-received among our pupils, parents and staff alike.
---