Liverpool Girls Can
This Girl Can is a national campaign developed by Sport England and a wide range of partnership organisations. It is a celebration of active women up and down the country who are doing their thing no matter how well they do it or how they look.
It's had a phenomenal response across all media platforms and has resonated with all women. Women are more inspired by real women; it makes things feel more achievable. So now it's Liverpool's turn to show that there really is something for everyone to get involved in and enjoy.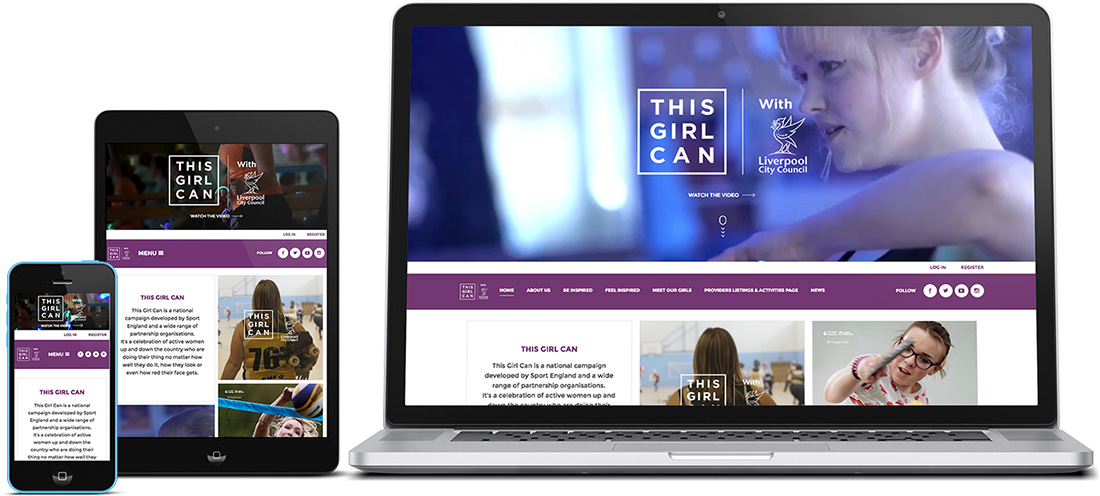 We were asked to design and build the 'Liverpool Girls Can' Website by Liverpool City Council based on the National Campaign that is currently running. The website features heavily with social media and news feeds but also gives people who run any form of exercise classes (from Buggyfit to RollerDerby, Horseriding to Zumba) to become a provider on the website to advertise their activity or event.
---