Invest Anfield
Anfield is a neighbourhood which is being reborn through a regeneration framework which includes unique opportunities for retail, leisure and hospitality operators.
Building on the major transformation which has taken place, a new High Street, right next to Liverpool Football Club's world famous stadium, is being developed along with an enhanced, pedestrian-friendly streetscape and a new, high quality public realm.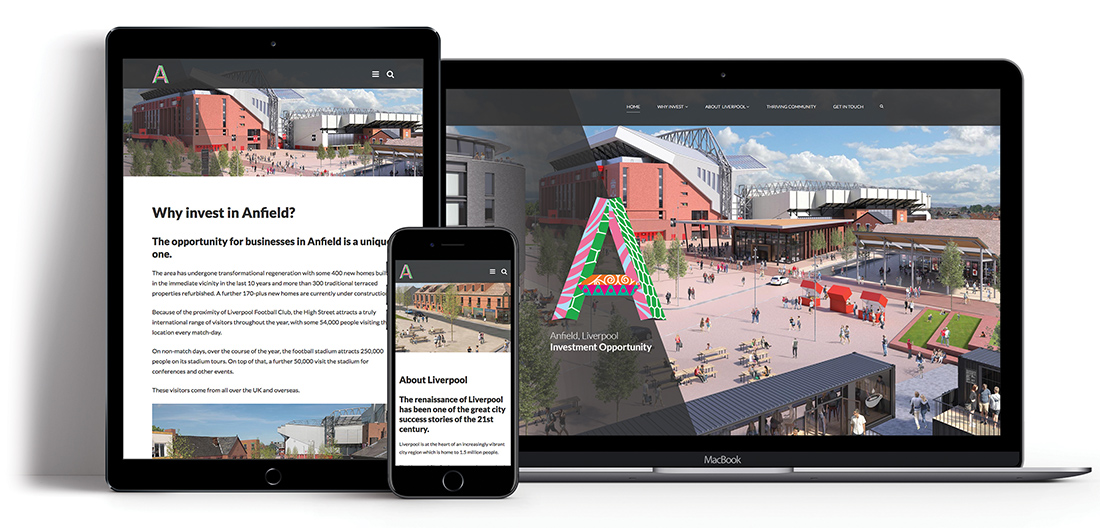 Iprogress were comissioned to create a website to promote the proposed changes within the Anfield area and update/involve the local people. Today it serves to showcase the changes and also promote investment into a new High Street.
We have worked with iprogress for the last five years on a number of projects and have found them to be responsible, creative and technically adept, meeting deadlines and always responding to briefs in a proactive way, adding significant value to our projects.
Site now removed as project has ended.
---