Cruise Britain
Cruise Britain needed a new website and put the project out to tender. iprogress pitched for the project and were successful in winning the contract.
The website needed to accommodate major cruise ship ports across Britain in a unique and user friendly way. To achieve this iprogress developed a website using the WordPress open source content management system. A bespoke responsive theme was designed and developed to meet the requirements.
The site needed to include an interactive map that clearly displayed all the cruise ports across Britain. To achieve this we used the Google Maps API and created a system where the website administrator could add points to the map and associate them with a port.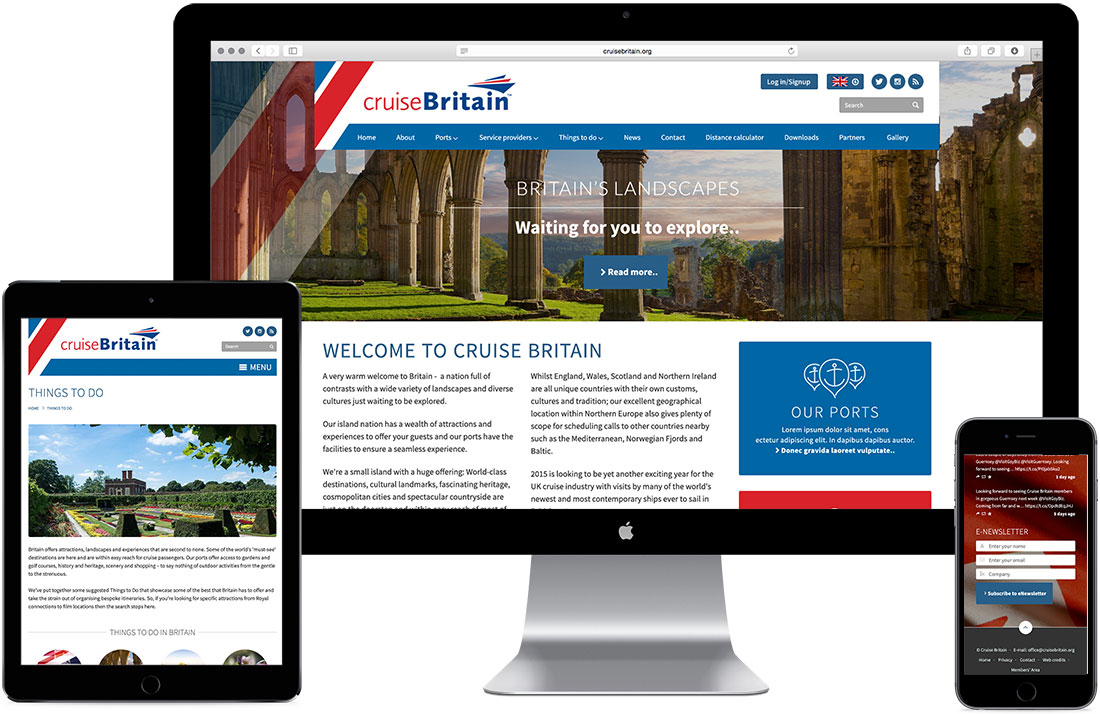 Each port and service provider would have its own page on the site which detailed important information such as contact details, location, facilities and capacity for cruise vessels.
The site is responsive and works across multiple platforms such as smart phones and tablets.
Since the launch of the website iprogress have continued to support and develop Cruise Britain. This included a new port distance calculator which allows users to find the distance between two ports in nautical miles. We created a table in a database that could be used as a lookup. We then wired in a simple form with 2 selects allowing the user to select a starting point and a destination.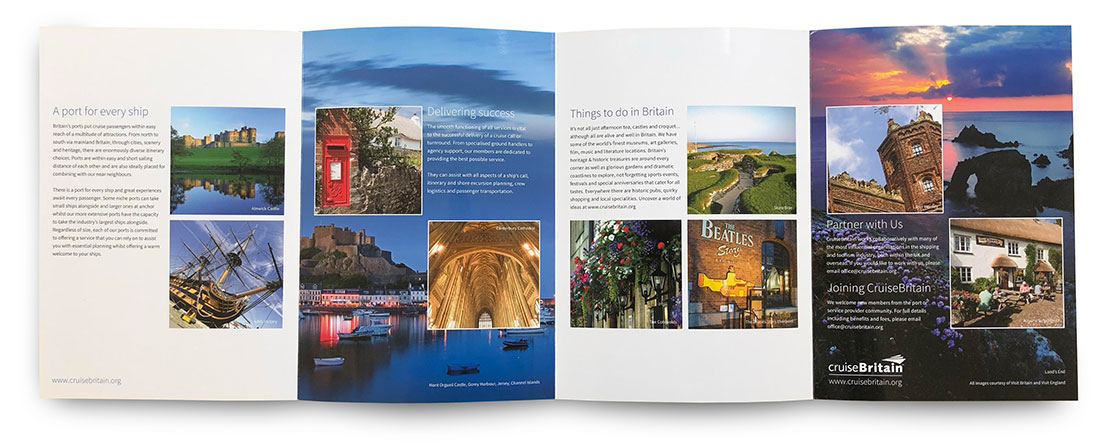 Cruise Britain also required email marketing to inform members of upcoming conferences and news events. We simply created a way of creating the emails and wired this into the website so that they could be created and previewed before sending. We were also asked to design and print Gatefold brochures for conferences to help promote CruiseBritain and the website.
CruiseBritain is delighted with the new website designed and developed for us by iprogress. The interpretation of the brief was excellent and the team at iprogress worked with us to identify key areas and advise on good practice. They were also endlessly patient in explaining technical things to the non-technical person! Our new online presence provides an excellent profile for Britain as a cruise destination and for all our members.
---