City Residential
City Residential are property agents based in Liverpool city centre. They have become one of the most prominent and respected property agents in the city selling over 3,000 apartments and letting/managing thousands more.
Recognised as being the leading city centre agent with a strong reputation for their knowledge of the residential market within the city, they are also market leaders in PRS and asset management. The corporate team are experts in freehold/ground rent sales, residential investment deals and have a reputation for providing some of the best market research available leading to work across the Northwest of England and indeed nationally for retained clients.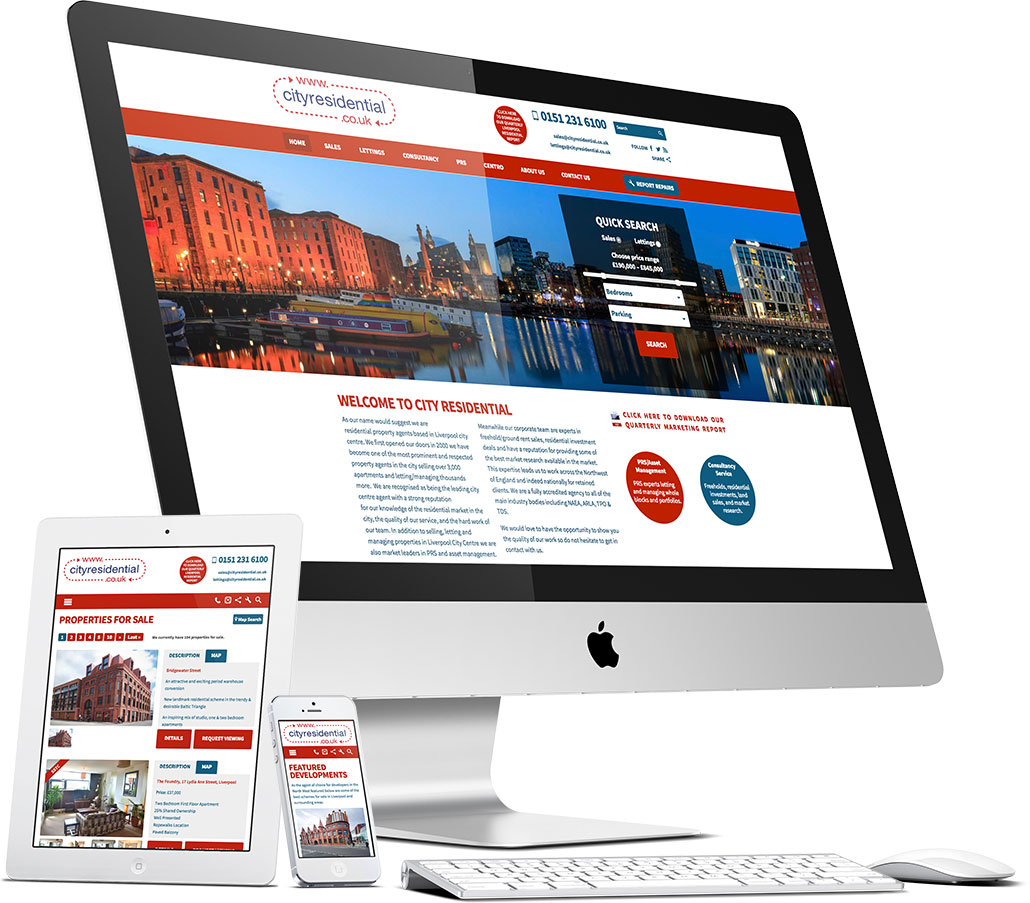 Iprogress designed and built the City Residential website and integrated it with their social networks and their property systems.
Having worked with a number of very average web design and hosting companies in the past we were incredibly impressed with how proactive iprogress were. They have designed, delivered and supported our new website as we asked and made some excellent suggestions of how we could improve our vision"
---